First green hydrogen refuelling station for New Zealand
By Catrin Jones03 May 2022
New Zealand's first high-capacity green hydrogen refuelling station starts in Palmerston North, New Zealand this week.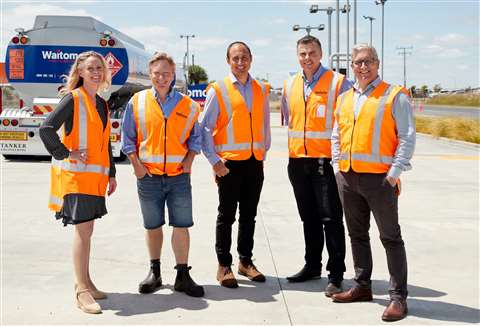 The site is the first of four planned hydrogen refuelling stations to be developed by green energy company Hiringa Energy, and Waitomo Group independent fuel suppliers.
More than NZ$50 million (US$32.1 million) has been invested in the first phase of the project and detailed engineering and compliance work has been completed.
The project has financial backing through investment from Hiringa's Strategic Alliance partners, Mitsui and Co (Asia-Pacific), Government funding from EECA and the Covid-19 Recovery Fund, and growth capital from key investors including Sir Stephen Tindall's K One W One in addition to international funders.
A press release noted that the specialist hydrogen equipment for the station has been sourced from Europe. Once operational, hydrogen-powered heavy transport vehicles such as trucks and buses will be able to refuel at the station in a similar time to what they are used to.
Expansion of the refuelling network into the South Island is said to begin in 2023, with 24 high-capacity refuelling stations due to come online across New Zealand in the next four to five years to support a growing fleet of hydrogen-powered vehicles.
Jimmy Ormsby, managing director at Waitomo Group, said "What began as a discussion between two innovative, future-focused Kiwi companies about developing hydrogen on our existing and new Waitomo Fuel Stops, is now becoming a reality for future Kiwi generations."
More Articles from Lawsons